The lifeblood of Summit is our unconventional thinking and solutions-focused approach to sustainable value creation that drives positive change in South African societies.
South Africa requires a specialist understanding of the factors that drive cultural and local business dynamics.  In addition, South Africa's companies are perfectly placed to expand into the rest of Africa and to capitalise the various opportunities the continent presents.
Our team brings together a blend of intellectual capital and experience across industries, and market cycles, giving us exceptional insight into investments and drivers of growth, an intuitive grasp of the right strategic solutions and innovative transaction structures in areas such as acquisitions, mergers, joint ventures, minority investments, asset swaps, divestitures and distressed situations.  These skills coupled with our passion for real social change and transformation defines who we are.
Our skills and qualities combined with our unwavering commitment to aligning interests and a passion for results, makes Summit a valued long-term strategic partner for our clients.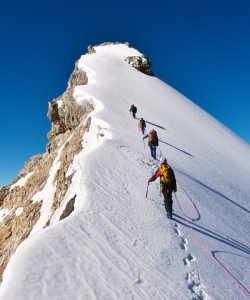 SUMMIT has at its core a 'passion for building South Africa and driving social change and transformation' and although for some (if not most) this has become a clichéd phrase, for SUMMIT it is the embodiment of everything we do.
OUR

VISION, VALUES & PHILOSOPHIES
Our vision and values define who we are and what we strive to achieve.  They influence our interactions and actions, between each other and of greater importance determine how we serve our clients.  They set a framework for consistency and excellence.
We are driven by passion for value creation and making a difference. We strive to gain our clients trust, by aligning with our clients for their success and over time develop meaningful, long lasting partnerships.

We are contrarian, free to find and create new and unique strategies and have the courage to implement these. We value and nurture diversity of opinion and when necessary to "say it as it is" respectfully.

Attentively and uncompromisingly maintaining the highest ethical moral code, professional standards and attention to detail in everything we do.

Service excellence is conditional on energy and a passion for life whilst having fun.
We share an African enthusiasm for learning of and acknowledging its potential, its people and environments, recognising our responsibility to make a true difference in all we do to aid its development and consider it a privilege.

We acknowledge the interdependence between experience and knowledge, youth and wisdom and in that acknowledging there will be alternative perspectives.

Our "one Team" mantra, grounded in trust and respect for ALL, with a supportive thread of collaboration, vigour, reliance and a single minded focus on excellence in delivery and winning externally. The quality of our people is the cornerstone of our ability to serve our clients.