TOMI AMOSUN CA(SA): Managing Partner
Bachelor of Business Science (Finance) degree from the University of Cape Town. RE 1,3,5
Tomi has a proven track record of Private and Listed Investments, and Real Estate as a trusted adviser to many large listed and unlisted companies in South Africa and Africa,.  He has concluded over R75 billion of corporate and investment transactions including all aspects of Mergers and Acquisitions, Private Equity Advisory, Company Restructurings, Listings, BEE Transactions and Capital Raising across numerous sectors. Tomi is a fellow of Archbishop Desmond Tutu Leadership Institute, was recognised as an ABSIP Game Changer in the Financial Sector (2013)
LANGA MADONKO: Investment Principal, Capital raising and Investor relations
B.Com Finance from the University of Pretoria (Honours: Trade Finance), B.A: International Relations and Trade, London School of Economics (with Honours) RE 1,3,5
Langa an Investment Professional with 12 years' experience and has executed transactions in Financial Services, Oil and Gas (Retail and Oil blocks), Mining, Manufacturing, Agro-processing in excess of R10bn. Previously with JP Morgan New York where he structured and leveraged finance for in-house investment deals worth $3.5bn, and Mckinsey Los Angeles
He is a member of the Advisory board of Investing in Women Entrepreneurs Global Organisation, a not for profit organisation focused on fostering advancement of female entrepreneurs. He is a markets commentator on several shows on CNBC Africa and radio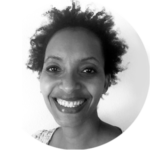 THUTO SKWEYIYA: Partner – Private Equity
MBA in Finance from Vanderbilt University and a BA in Economics and Computer Science from Mount Holyoke College
Thuto has a wealth of experience in Mergers and Acquisitions, Project Finance and Private Equity, where she has successfully concluded numerous transactions in the Financial Services, Mining, Telecommunications, Infrastructure, Energy and FMCG sectors. She has concluded transactions in excess of ZAR 50bn and built strong relationships in these areas. She has previously also managed a ZAR 300m private equity fund.
VUYISWA NZIMANDE: Associate – Private Equity
Chevening Scholar Msc Actuarial Finance Leeds Business School (FSB RE5)
Vuyiswa has previously worked at African Alliance Capital Markets, as a Quants Analyst. Her experience includes Modelling movements in all major African markets, building and maintaining equity fundamental analysis database and models, understanding and analysing investor portfolio flows and trends over time, preparing markets analysis according to the need of the respective investment philosophies of the clients. She also has experience in mapping and reporting on liquidity risk analysis, risk appetite of portfolio companies. Identifying and quantitatively assessing adverse impacts of the key risk areas in company
BONISILE ROBERTS: Associate – Private Equity
Master of Management Degree in Finance and Investment (Cum Laude)
has over six years experience in private equity and project finance. She participated in several noteworthy transactions over the years which, inter alia, included: a R1bn project financing of a coal mine in Limpopo Province; R5.2bn road asset acquisition; a R26bn project financing of a coal fired power plant in Limpopo (Eskom approved bid); as well as a R4bn coal fired power plant acquisition in Gauteng Province
DUDUZILE RADEBE: Analyst
BA with Honours in International Relations (Wits), (FSB RE5)
Dudu was the first graduate recruited into the Summit Business as an Analyst. She has worked from the inception of Summit as a business and has worked with the Partners, Principal as well as the CFO in the foundational work of establishing the fund. In this time, she has become conversant with the CIPC procedure, BBBEEE rating and verification procedure as well as research analytics and report writing
TOMI AMOSUN CA(SA): Managing Partner
Bachelor of Business Science (Finance) degree from the University of Cape Town. RE 1,3,5
Tomi has a proven track record of Private and Listed Investments, and Real Estate as a trusted adviser to many large listed and unlisted companies in South Africa and Africa,.  He has concluded over R75 billion of corporate and investment transactions including all aspects of Mergers and Acquisitions, Private Equity Advisory, Company Restructurings, Listings, BEE Transactions and Capital Raising across numerous sectors. Tomi is a fellow of Archbishop Desmond Tutu Leadership Institute, was recognised as an ABSIP Game Changer in the Financial Sector (2013)
LANGA MADONKO: Investment Principal, Capital raising and Investor relations
B.Com Finance from the University of Pretoria (Honours: Trade Finance), B.A: International Relations and Trade, London School of Economics (with Honours) RE 1,3,5
Langa an Investment Professional with 12 years' experience and has executed transactions in Financial Services, Oil and Gas (Retail and Oil blocks), Mining, Manufacturing, Agro-processing in excess of R10bn. Previously with JP Morgan New York where he structured and leveraged finance for in-house investment deals worth $3.5bn, and Mckinsey Los Angeles
He is a member of the Advisory board of Investing in Women Entrepreneurs Global Organisation, a not for profit organisation focused on fostering advancement of female entrepreneurs. He is a markets commentator on several shows on CNBC Africa and radio
PAMELA LULAMA NQINI: Manager – Real Estate
Masters degree in International Development Management at the University of Westminster.
Pam has most recently been with Real Estate investment team of Standard Bank CIB where she was part of the management team tasked with winding down the real estate portfolio valued in excess of R2 Billion. A career highlight for Pamela was working on projects that addressed the developmental and economic need of the regeneration of the inner City of Johannesburg, one such project which was a 12,000 square meter mixed use development inclusive of residential units and retail space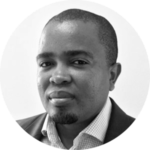 POTLAKI LEKOETJE: Development Manager – Real Estate
BTECH in Quantity Surveying (CPUT), Post Graduate Diploma in Property Development and Management (WITS)
Potlaki has over 16 years of experience in the property sector including senior positions as a Development Manager,
Project Manager and Quantity Surveyor. Having worked as a Development Manager for both Netcare and Liberty Two Degrees, hisspecific real estate development experience includes projects such as the Sandton City Precinct redevelopments where he was responsible for the successful delivery of Atrium on 5th, Sandton Office Tower,
Diamond Walk, and the Nelson Mandela Square refurbishment / repositioning. His experience also extends to the esteemed NelsonMandela Children's Hospital on behalf of the Nelson Mandela Children's Trust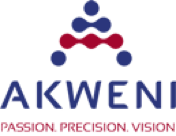 AKWENI PROJECTS
Akweni Projects is a Level 1 black economic empowered professional services company with significant experience in property development, project management and construction. Akweni forms part of the Summit Africa Real Estate team, providing dedicated technical property development support for all real estate investments. Dedicated support is provided by 4 Akweni professionals with access to further real estate skills, including architects, project managers, development managers, quantity surveyors etc across the Akweni business. Akweni is an ISO 9001:2008 certified company.
www.akweni.co.za
STRATEGIC PARTNERS – VALUE ADD & SHARED SERVICES TEAM
WARREN THOMPSON: Strategy
Warren is a trained an accountant with more than 25 years' experience mostly in executive management, 7 years of which where with Deloitte and Touché where he completed his articles. He joined a team that acquired two Ford motor dealerships and then whom successfully founded and listed MotoLink Limited on the JSE, reverse merging with privately owned Super Rent in 1997 to build transport giant Super Group. A 15 year career ensued across the Group, during which time he lead a pioneering initiative to outsource transport financial leasing in the government sector in South Africa, holding managing director positions across various divisions in the Group. In 2005 he became a member of the Group Exco
HANNES SOLL: Strategy, Operational Implementation, Change Management
Hannes has over 25 years' experience in the financial services industry. A career which has notably included working for Alexander Forbes Group, Sage Unit Trusts, now Momentum, Southern Investment Management Company, now owned by Momentum, mCubed Life, now owned by listed PSG Limite), hedge funds and asset management. In his roles as COO and CEO in some of the above mentioned, he set-up and led teams who specialised in developing unique market leading financial products, in centres such as South Africa, Isle of Man, Jersey, Guernsey, Mauritius and the United Kingdom. Specific experience includes legal, tax, technical, systems development, sales, brand creation, marketing and operations, corporate strategic advisory inclusive of corporate finance activities with an African specific focus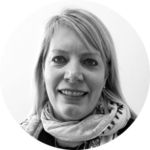 LOUISE CHENNELLS: Financial Optimisation
B.Com Honors in Economics
She has seventeen years of diverse experience spanning strategic planning, management information and project management in international investment banking and most recently the NGO sector. Louise has a proven track record of building and delivering sustainable, scalable and cost-efficient systems either for consolidation or expansion of businesses. Her areas of expertise include financial planning, forecasting,,implementation finance systems, re-engineering processes and cost optimisation, usually as a result of a merger, growth or down-sizing strategy
DEBORAH COOPER: Office & Project Manager
B.Com in Economics and Information Systems
Debs has over 20 years' experience in IT services, starting in 1990 as a cobol programmer for Namascor, followed by PICK consulting for Kessel Feinstein Consulting and then IT Manager to THETA. She spent six year career with Jumeirah, a luxury hotel Group, as Group eBusiness Development Manager responsible for hotel websites, internet presence and their online booking engine. She then started up the Group IT Project Management department. After that she worked as IT Project Manager for Deloitte & Touche Consulting and then joined a China based consulting firm T&D Associates as their African regional partner
SAM WORTHINGZEN: Operations, Operational Optimisation
B.Com (Hons) from the University of Edinburgh, Scotland and an ACMA from the Chartered Institute of Management Accountants
Sam has over 20 years experience in global FMCG and national service organisations. He worked for MARS firstly in the UK Planning Accountant, and moved into senior international assignments in Thailand, the Philippines, Australia, South Africa, North America and most recently Kenya and Dubai, where he gained extensive executive management experience across in particular transformation and business optimisation in diverse markets, and so has developed his skills as a highly creative business adviser on leadership, strategy and the optimisation of systems and resources. Sam has a passion for human capital development along with simplifying businesses operations and strategy