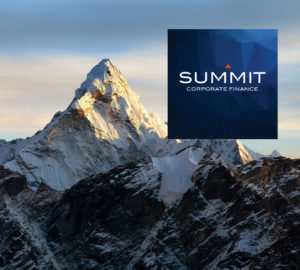 'Talent hits a target no one else can reach, genius hits a target no one else can see' – Arthur Schopenhauer.  This is especially true of Corporate Finance. In an industry where optimising value is a stock standard process, using the same instruments and benchmarks, the differentiating factor is the ability to see the unexpected and plan for it through the implementation of strategic processes that fill operational gaps and structuring corporate finance solutions that reset the business and truly optimise shareholder value for the long term.
Success lies in the ability to identify the one or two critical strategic levers that drive improved performance and strong financial controls with a relentless focus on enhancing the performance basics of revenue, operating margins and cash flows, and in addition instituting governance structures that allow critical decision making in real time.
Our unique mix of human capital from varying backgrounds, thorough understanding of both the African and global context, and strong investment and structuring experience allow us the tools to deliver innovative and proprietary structuring techniques for returns enhancement and risk mitigation.  Our structuring is also designed to create maximum efficiency in terms of legal, tax and transparency requirements.
At Summit Corporate Finance, it is not only about the vehicles but also about the capital structure, funding instruments and the proportions of applications of each instrument to the funding.  We also structure unique exits and methods of evacuating funds from territories which may have previously been deemed too risky.
For every transaction Summit aims to craft a Value Creation Plan against which the transaction approach, structure and financing is evaluated.  Naturally, the target management's plan is an integral part of the process, but we develop an independent view on the business based on our own well researched insights that together with our robust KPI framework may be used to contribute to the value-add process.
Summit will support your business through a re-engineering process that will create and unlock opportunities that drive efficiencies and growth which will sustain shareholder value over time.
SERVICE OFFERING
Origination

Evaluation

Structuring

Execution and Project Management of corporate actions such as:
Mergers, Acquisitions and Disposals
Joint ventures
Leveraged buyouts
Debt Advisory
Private Equity Advisory
BEE transactions
Equity Capital Market Transactions
Rights Offers unbundling's and capital raises
IPOs/Listings and De-listings, Bond issues.